About Szott's Roofing & Construction, llc: 
"Szott's was awesome! They went way above and beyond for me. I couldn't ask for better work or service!!" – Terry F., Frisco, TX
"I used Szott's Roofing & Construction to replace the roof on my house after several storms took their toll on the roof. They were recommended to me by a long time friend who had also used them. Szott's met and worked with not only me, but also with the insurance adjuster to get everything required to get my roof replaced quickly. It was way faster than I could have imagined. Roof, including new gutters, look great! They did such a good job that I decided to also use them to update my home. Of course they did a great job on that too! A huge Thank You to Curtis and Lori at Szott's!!!" – James F., Arlington, TX
Residential Roofing
We offer full roof replacements, repairs and maintain your roof to enhance its longevity.
Gutters, Windows & Fencing
Seamless aluminum gutter systems in 26 colors , fence repairs, fence replacement and fence stain.
Insurance Assistance
We can walk you through every single step of the way so you can fully understand the claims process..
About Szott's Roofing & Construction, LLC.
little Elm roofing contractors that have been a household name for home restoration projects since 1947. Our family of home restoration businesses prides itself on honesty, integrity and quality work.
Szott's Roofing is a certified fully insured  preferred roofing contractor with extensive knowledge of retail and insurance restoration.  
We enojoy working close to the area in Dallas/Ft Worth suburbs of Frisco, Little Elm, Mckinney, Allen and Plano but will make to trip to you as long as you are within 40 miles and have a full roof replacement.
Since many of your homes in the metroplex require annual inspections due to hail and wind storms we offer this service for free.
Szott's of little Elm / Frisco roofing contractors has made our complete limited lifetime roof systems available to every customer at no extra charge.
Most
projects

include not only the roof systems but also gutters, fences, window screens and any other restoration the insurance company deams fit.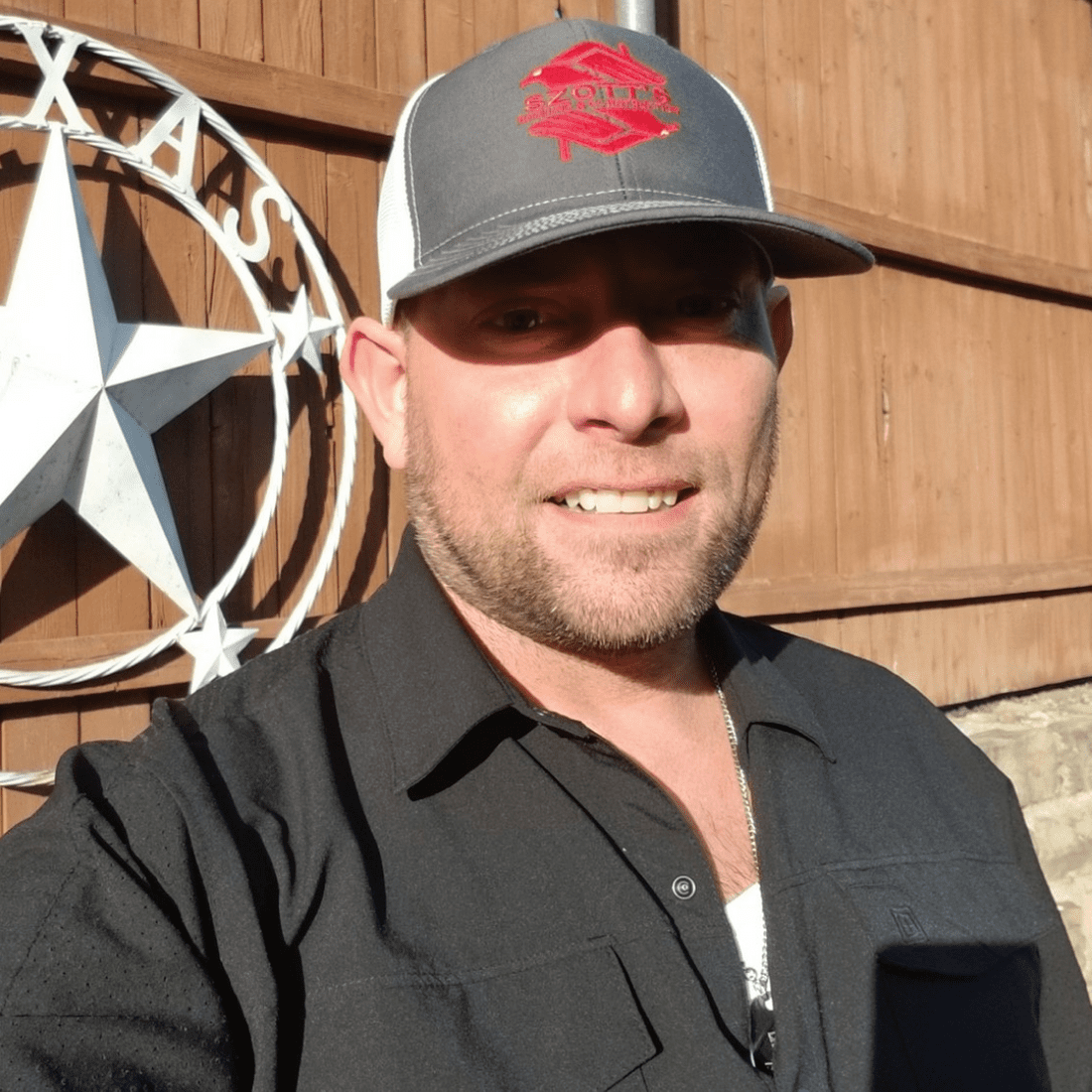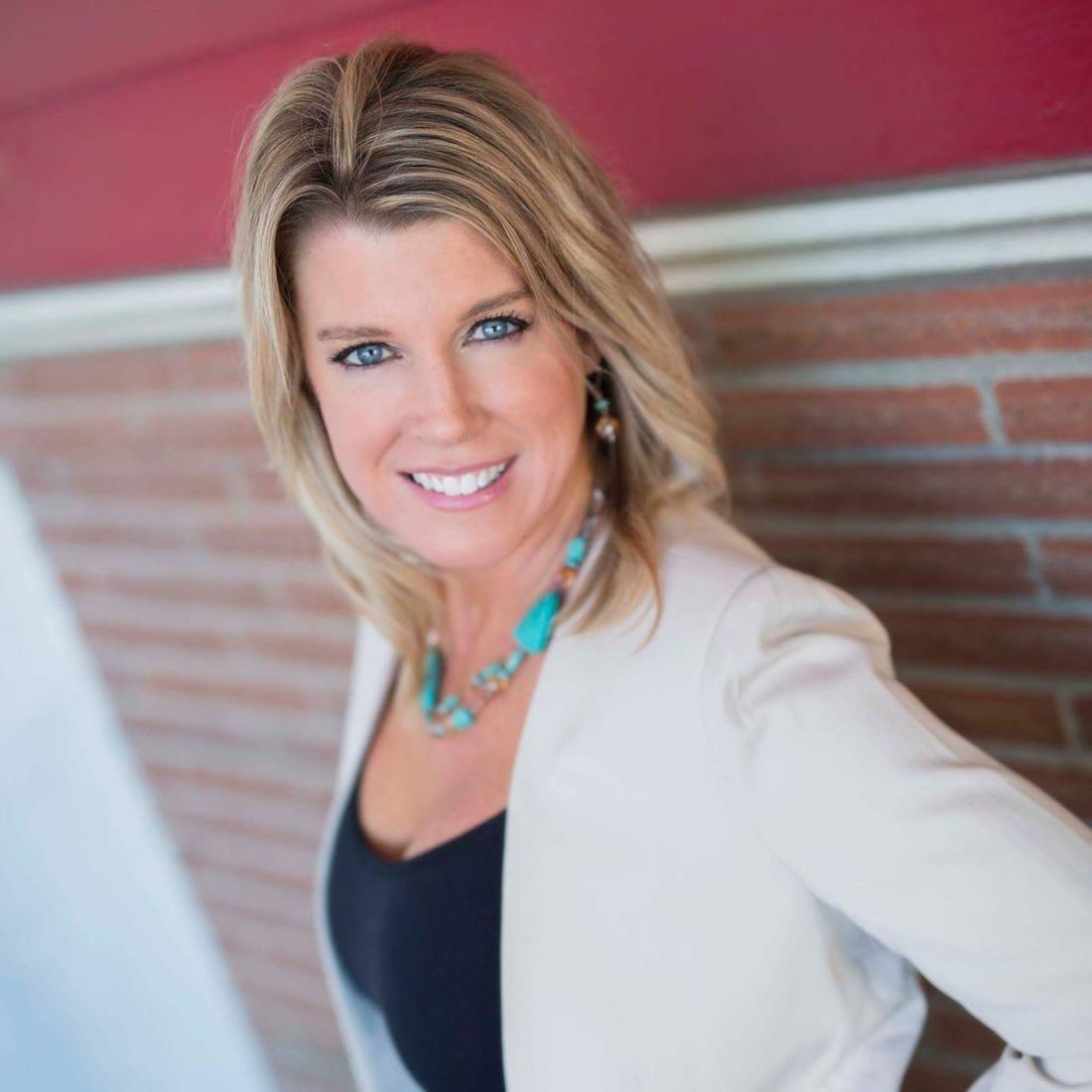 Lori Ann Dougherty – Owner
Serving DFW Metroplex
We are preferred roofing contractors located in Little Elm, Texas and are currently providing roof replacements for the entire Dallas / Fort Worth area.
Technology: Exactimate and Roofr
Szott's Roofing and Construction, llc. ensures that you always get superior timely comunication and product installation.  We use the most current estimate and satellite software to ensure acurate timely estimates and installations.
Emergency Repairs
Our team is able to handle any and all emergency tarping and emergency repairs.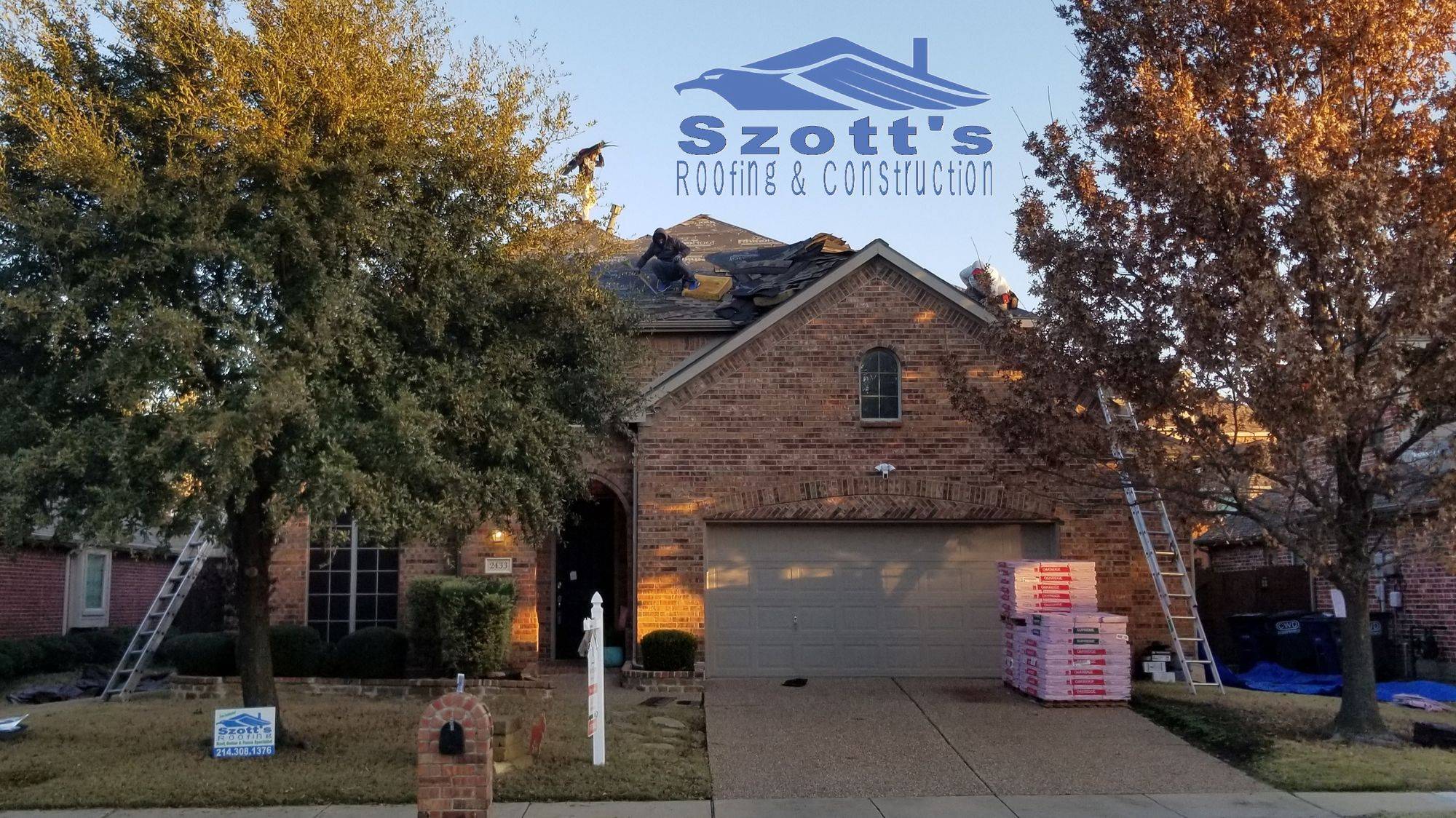 We are happy to offer the 10 point complimentary roof inspections within 24 hours.
"It's our mission to treat our customers as we would want to be treated."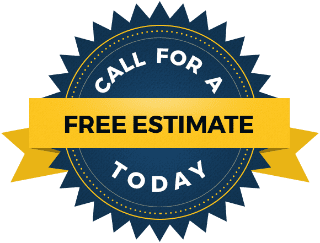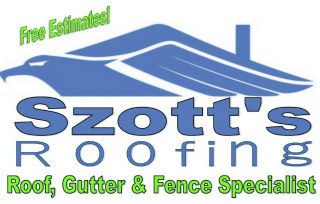 2701 Little Elm Pkwy., Ste. 100-431